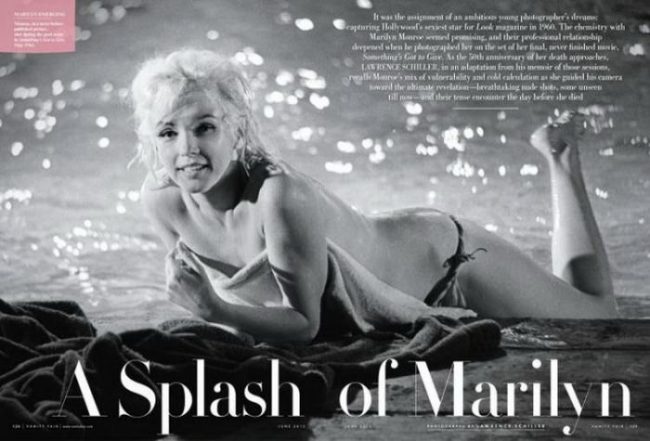 This preview shot from the upcoming Vanity Fair special (June issue) is featured on the CBS website, alongside an interview with photographer Larry Schiller.
'"I start shooting her from the dressing room," he recalls. "And she says, 'You know, you're not going to get a good picture from there. But if you go over there you're going to get something really nice.' And so I go over there and she turns over her shoulder, and she looks at me and she's just a different woman. She's Marilyn Monroe.

"But basically I lifted another camera and I shot just one frame. It's just an extraordinary first real portrait I ever did of her."

The Xs on Schiller's proof sheet are from Marilyn's own hand. Of all of his shots that day, she only approve done. "That was the moment that I knew that Marilyn knew more about photography at that moment than I did," Schiller said.

But he would learn.'
Schiller's photography will also be the subject of an exhibition at New York's Steven Kasher Gallery in June. Check the website for rare photos of Marilyn!