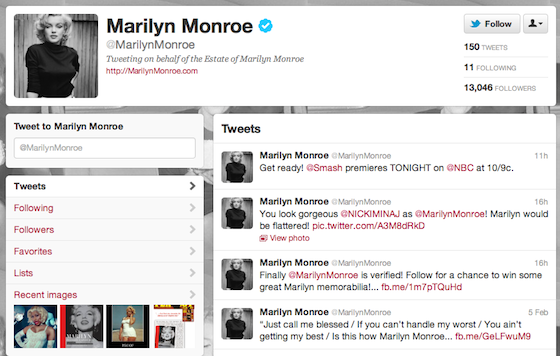 In a bizarre sign of our times, Marilyn Monroe – or rather, ABG, the licensing arm of her estate – is now verified on Twitter. She also has a Facebook page.
While I'm strongly in favour of Marilyn's estate having a public voice, so far I'm not too impressed by the content – too many misattributed quotes, celebrity shout-outs and product plugs. All in good fun, of course, but nonetheless I don't think this accurately reflects her rich legacy.
I'd like to see fans having more input in these accounts, and a bit more quality control. Ideally, these accounts should be managed by someone who has an in-depth knowledge of Marilyn's life and career.