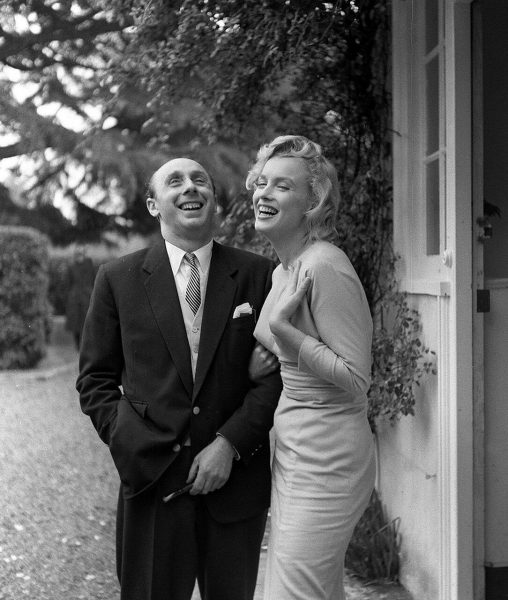 Donald Zec, entertainment writer for the Daily Mirror, was photographed with Marilyn in 1956 during filming of The Prince and the Showgirl.
In his 1995 book, The Prince, the Showgirl and Me, the late Colin Clark claimed that Mr Zec was a total stranger who had just jumped out of the bushes when this picture was taken.
Of course, this was untrue and Mr Zec took legal action, ensuring that all future editions of the book should be amended. However, last week, a further apology was posted on the Harper Collins website after they omitted to correct the recent reissue.
Journalist Hugh Muir noted the blunder in yesterday's Guardian. In his book, Clark referred to Zec as a 'creep', and supposedly wrote in his diary, 'D. Zec was telling everyone who would listen that MM was a personal friend of his.'
Considering that many Monroe fans now believe that Clark's own account of their 'relationship' is wildly exaggerated, it's somewhat ironic that he saw fit to question someone else's claim to have known her.
An attack of the green-eyed monster, perhaps?