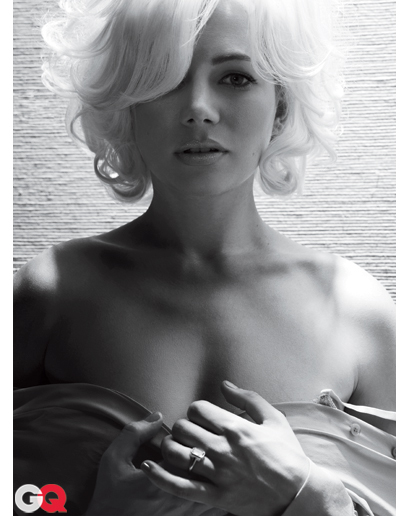 Michelle Williams is interviewed in February's GQ, complete with photos by Michael Thompson which are certainly Monroe-inspired.
'What is so impressive about Williams's performance as Marilyn Monroe is everything that it is not. Every legendary aspect of Monroe's that you'd expect is in there somewhere—the vulnerability, the flirtatiousness, the slapstick, the desperation, the oozing sexuality, the wounded fragility, the chronic insecurity—but rather than being overtly played, these are hidden away where they should be, inside a character who Williams manages the near impossible feat of convincing us might once have been an actual human being. The best advice she got before filming began, advice clearly taken, came after she had approached Philip Seymour Hoffman (whom she had appeared with in Synecdoche, New York) and told him, "I've committed to this awful thing of playing Marilyn Monroe." "His advice," she says, "was: 'If there's even a whiff of the icon, things get much less interesting.'"'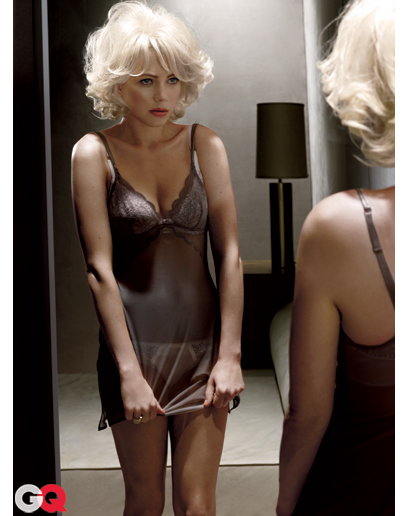 A photo from Michelle's earlier session with Brigitte Lacombe is on the cover of German Vogue this month. I think Lacombe's work is closer to the Marilyn of 1956, though Thompson definitely brings out Williams' sultry side.