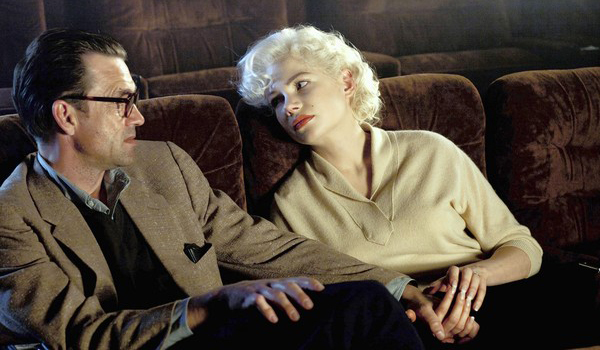 Leading US film critic Leonard Maltin gives My Week With Marilyn a positive review, citing Michelle Williams' performance as its real highlight. The movie opens in the US later today, and in the UK on Friday.
"If we can believe Williams as the famous sex symbol, we can begin to accept her as the real woman off-camera. What she achieves isn't mimicry but an absorption of the character that is both persuasive and appealing. It's easy to see how she manipulated the people around her, whether deliberately or not….'My Week With Marilyn' isn't revelatory in any way, but its credibility on every level makes it highly entertaining, like reading a juicy show-business book filled with backstage gossip. Michelle Williams deserves all the accolades she's been receiving, because without her there's no movie. She convinces us that she is that ravishing, impossible, heartbreaking figure we've all read so much about."
Meanwhile, footage from Michelle's photoshoot with Brigitte Lacombe has surfaced via the New York Times.