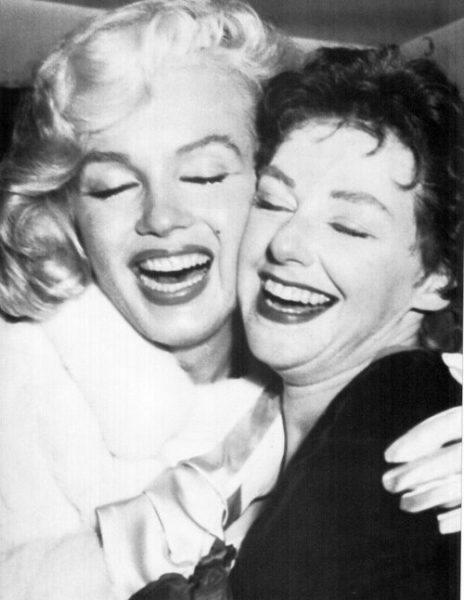 Actress Joan Copeland, 83, is the sister of Arthur Miller. Marilyn is photographed with Joan, above, at the 1957 opening of Noel Coward's Conversation Piece.
Joan's Show, a solo performance featuring reminiscences about her famous family and highlights from her long career, will be staged at the Acorn Theatre, 42nd St, New York, on August 15 (at 7 pm) and August 18 (at 2 pm.)
Copeland began her career on Broadway, and has appeared on television and in films including The Private Lives of Pippa Lee (2009), written and directed by her niece, Rebecca Miller.
In 1958, Joan appeared in The Goddess, a bleak melodrama believed to have been based on Marilyn's life. Monroe had previously rejected another movie project by its author, Paddy Chayevsky.