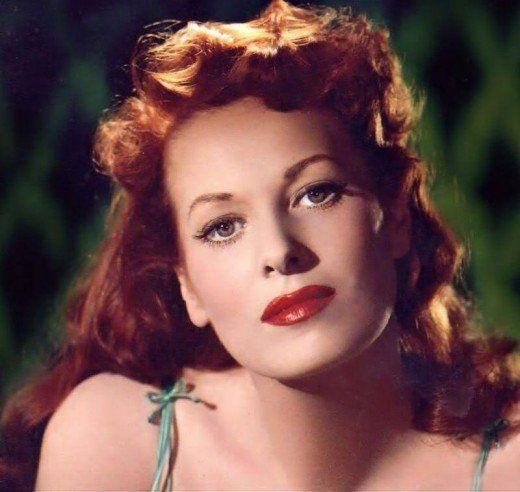 The Maureen O'Hara Classic Film Festival runs from June 17-26 at the Glengarriff Eccles Hotel, Co. Cork, the Irish Echo reports. O'Hara, star of classic films including How Green Was My Valley and The Quiet Man, now lives in Glengarriff.
On June 22 at 7.30pm, Susan Bernard – daughter of Bruno Bernard and author of the forthcoming Marilyn: Intimate Exposures – will introduce a screening of Some Like it Hot.
Pat Shamroy-Shaw, daughter of Oscar-winning cinematographer Leon Shamroy – who filmed both Marilyn's first screen test in 1946, and There's No Business Like Show Business in 1954 – is also booked to appear at the festival for a screening of his 1956 movie, The King and I, on June 19.
Maureen knew Marilyn quite well and, according to her 2004 autobiography, 'Tis Herself, they once planned a practical joke on Joe DiMaggio, himself an O'Hara fan:
'A few years earlier, Marilyn had called and asked me to play a joke on her husband, Joe DiMaggio. Apparently, Joe was a fan of mine and always teased Marilyn about how attracted to me he was. She was sick and tired of hearing her husband talk about me and I don't blame her. She asked me if I would mind being wrapped in a big box with a ribbon tied in a bow around it, to be her gift to Joe on his birthday. The huge box would be on a large table, and right before he opened it, she was going to say, "Now, Joe, after I give you this, I don't ever want to hear about Maureen O'Hara again." Then as he pulled the bow and ribbon off, I was supposed to pop out of the box while the crowd shouted, "Surprise!" I thought it would be great fun, sadly, they separated just before it could be done.'