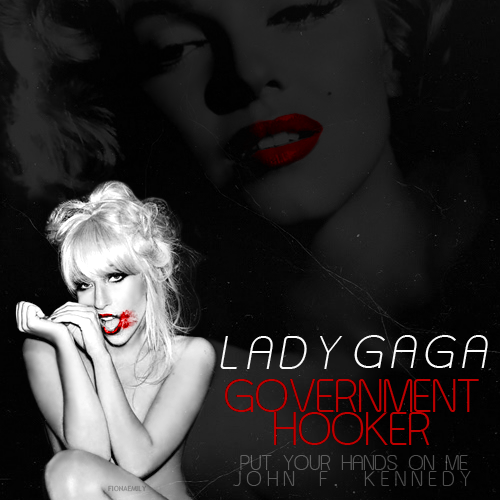 May 19 marked the 49th anniversary of Marilyn's 'Happy Birthday' performance for President Kennedy at Madison Square Garden, as Garrison Keillor noted in his Writers' Almanac. (Unfortunately, while he reports on the event well, he has added three spurious quotes attributed to MM via the internet. )
Given all the confusion out there, it was refreshing to find a sound, intelligent analysis of some verified Monroe quotes from Jason Cuthbert over at MadeMan.
And talking of the eternal rumour mill, Lady Gaga – who really should know better – tweeted yesterday that 'Government Hooker', a track from her new album, Born This Way,  "was inspired by Marilyn Monroe + political mistresses. I wonder what they were privy to + what they affected."
An Actress Prepares, a recreation of Marilyn's last interview by Irina Diva, is coming to the New End Theatre in Hampstead, London, playing from June 14-July 10.
The Seven Year Itch is one of Marilyn's most enduringly popular films, yet for some reason it is rarely included in cinema revivals (Some Like it Hot, Gentlemen Prefer Blondes and The Misfits are all frequently shown.) So I was glad to hear of a recent outdoor screening via the San Diego Reader.
Over at Pop Matters, Oscar-watcher Matt Mazur challenges the Academy in Best Actress Rewind: 1959. Contending that Elizabeth Taylor deserved to win for Suddenly Last Summer, he also states that Marilyn should have been nominated for Some Like it Hot. (Actually, Marilyn won a Golden Globe. Simone Signoret won the Oscar that year for Room at the Top, while Marilyn was filming Let's Make Love with her husband, Yves Montand.)