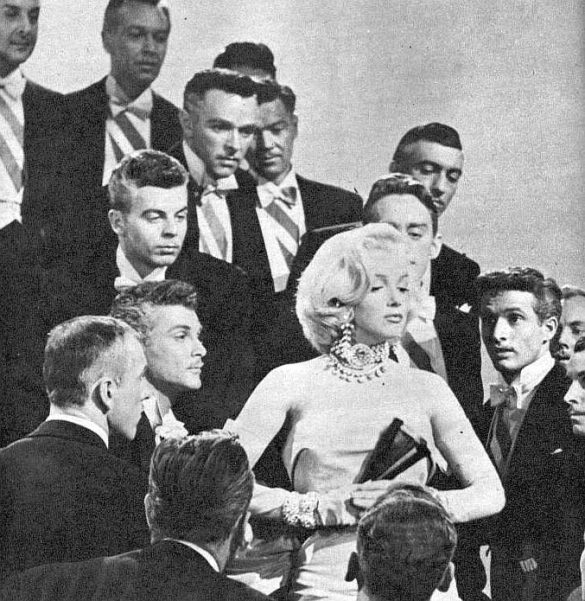 George Chakiris, who danced alongside Marilyn in Gentlemen Prefer Blondes, appeared at this week's TCM Classic Film Festival in Los Angeles, and recalled his work with choreographer Jack Cole.
"Jack Cole and Robert Alton were the two everyone wanted to dance for. I remember during rehearsal Cole was sitting in his chair and he got up to demonstrate. It was an explosion of dance.

I'm so glad I got to work once for him in that incredible number. He made Jane Russell look so good too.

I loved that time in my life. I was part of the last generation. You would come to work, everyone's in rehearsal clothes. For filming, you're all in costume and make up. And there's that lovely shiny floor…

You've been rehearsing to a piano. When they play the orchestra music on the set, it gives you energy you didn't have. It gives you adrenaline."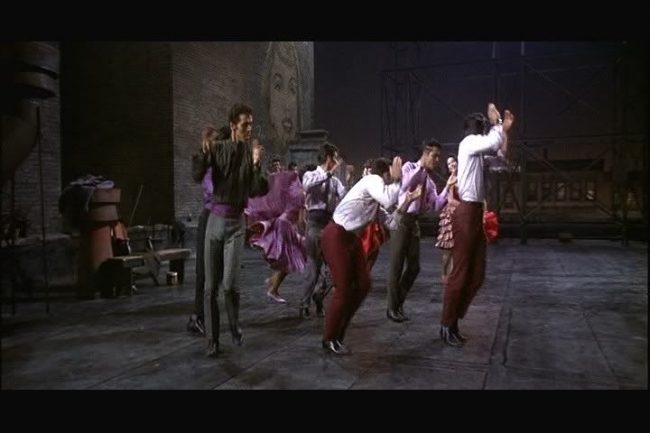 Chakiris is best known for his role as Bernardo, leader of The Sharks, in West Side Story (1963.) In the dance number, 'America', a peeling billboard for The Misfits, with a painting of Marilyn's face, can be glimpsed. It was filmed in New York in 1962, where the Metropolitan Opera now stands.
He had also danced with Marilyn, and Cole, in There's No Business Like Show Business (1954). In 2007, Chakiris spoke to Michelle Morgan, author of Marilyn Monroe: Private and Undisclosed:
"When Marilyn died, I was in Japan making a movie, and I remember being so sad because it seemed to be our loss … She was so gifted."