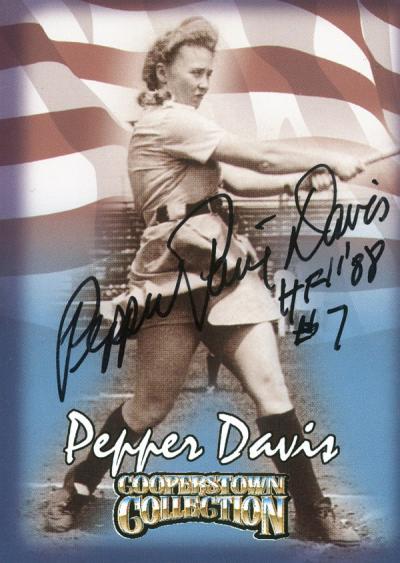 Lavonne 'Pepper Paire' Davis, a wartime star of the All-American Girls Professional Baseball League, attended University Senior High School, West Los Angeles, at the same time as Norma Jeane Mortenson, better known as Marilyn Monroe.
Born in 1924, Davis would probably have been two academic grades above Norma Jeane, who briefly attended from February to June 1942, when she left to marry Jim Dougherty. It's therefore unlikely that the girls knew each other well, although Davis admits, 'People still call to buy my yearbook.' University High has often been used as a location in films and TV.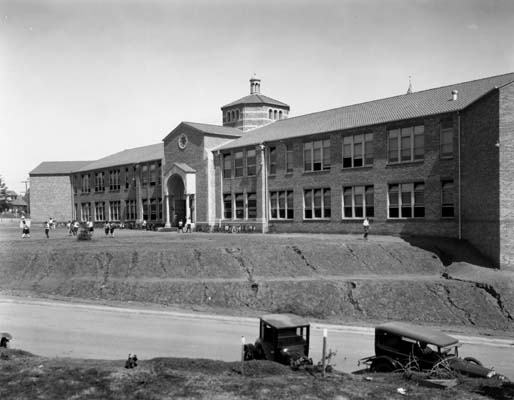 Interestingly, Davis worked at Lockheed Munitions Plant after leaving high school. She was studying English at UCLA (where Marilyn would later take night classes) when a baseball scout picked her for the team. Davis travelled across America with the All-Stars, earning just $55 a week.
Jim Dougherty had worked at Lockheed in 1941, when he first met Norma Jeane. After Dougherty joined the Merchant Marine, Norma Jeane worked at the Radioplane Munitions Factory where she was first discovered by photographer David Conover. After finding fame in Hollywood as Marilyn Monroe, she married one of baseball's all-time greats, Joe DiMaggio, in 1954.
Described on Wikipedia as 'a fine defensive player with good range on the field and a strong throwing arm', Pepper played with the All-Stars from 1944-53. She was portrayed by Geena Davis (no relation) in the 1992 movie, A League of Their Own, and her autobiography, Dirt in the Skirt, was published in 2009.