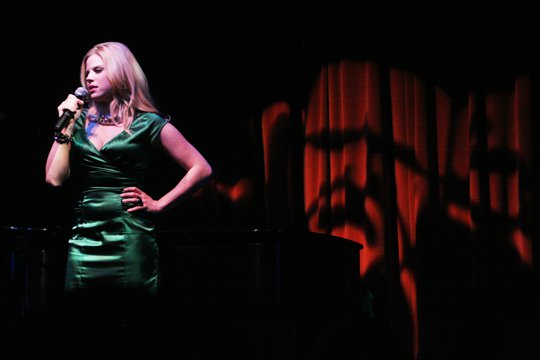 Megan Hilty, who has starred in hit Broadway musicals such as Nine to Five and Wicked, will appear in the pilot episode of a new TV show, Smash.
Following in the footsteps of Glee, Smash is a comic take on the theatre world.  Based on an idea by Stephen Spielberg, the series will feature original songs.
In the pilot, Hilty will play an actress preparing to star as Marilyn Monroe in a Broadway musical. Unfortunately, Hilty's character is deemed too old for the role, and is relegated to the chorus.
Debra Messing (Will and Grace) will play the show's lyricist, Julia, while the actor playing the composer, Tom, has not yet been confirmed. The pilot was written by Theresa Rebeck and will be directed by Michael Mayer.