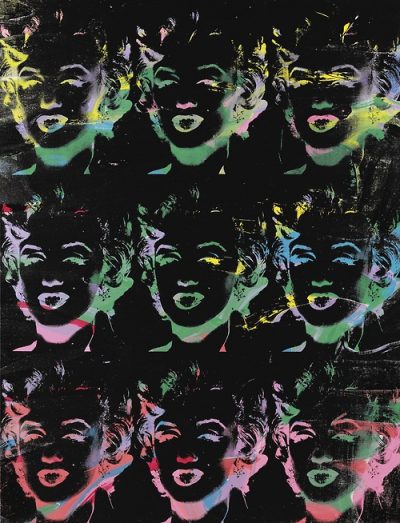 Andy Warhol's Nine Multi-Colored Marilyns (Reversal Series) (1979-86) sold for £3.2 million at Sotheby's, London, last Tuesday, after the auction was interrupted by protesters campaigning against cuts to public services, including the arts.
John Reznikoff, of University Archives, has spoken publicly for the first time about the Cusack Papers, a series forged documents relating to Marilyn and John F. Kennedy, which surfaced during the 1990s. The papers initially duped many people, including certain biographers, until they were exposed as fakes by ABC News. For more details, and to listen to the interview, visit MM Collection Blog.
Meanwhile, over at The MMM Blog, Melinda reviews the current exhibition, 'Marilyn in Canada', at the McMichael, Toronto.