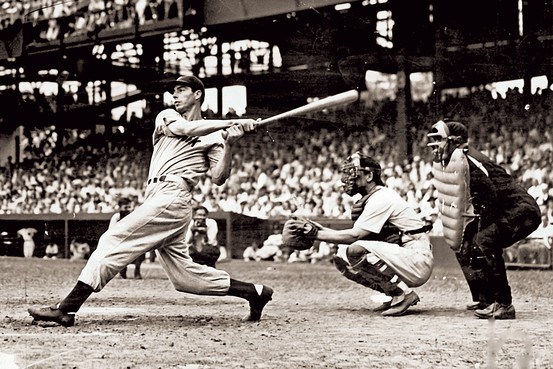 Following the recent licensing deal for Marilyn, it seems that her former husband, Joe DiMaggio, is also about to be 'rebranded'. Morris Engelberg, DiMaggio's longtime friend and attorney, became his trustee when the American sporting icon died in 1999.
In partnership with Moda Licensing and Dominant Players, Engelberg's newly formed company, Joe DiMaggio LLC, will 'energise, promote and license the DiMaggio brand', according to the San Francisco Chronicle.
This year marks the 70th anniversary of DiMaggio's 56-game hitting streak, a record that remains unbroken. 'Joe's last words to me were to protect his name and do the right thing,' Engelberg says. 'This new team will present the Joe DiMaggio brand to the public with the same class and style he epitomized on and off the field.'
In 2003, Engelberg published a personal memoir, Joe DiMaggio: Setting the Record Straight. Last year, Engelberg attempted unsuccessfully to prevent Yale University Press from using a photo of Joe with Marilyn on the cover of a forthcoming biography by author Jerome Charyn, Joe DiMaggio: The Long Vigil.