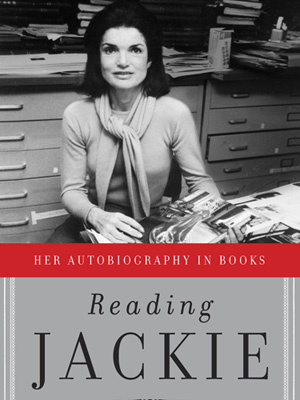 This new book by William Kuhn, dubbed an 'autobiography in books', takes a look at Jackie Kennedy Onassis's lifelong love of literature and her later career as an editor.
"More astonishing is Jackie's work on the 1980 Diana Vreeland book, Allure, which contains photos and text about the allure of Marilyn Monroe, who was linked to Jackie's first husband when he was president, and Maria Callas, who was linked to Jackie's second husband, before and after their marriage.

Jackie also responded favorably to a proposal that Doubleday publish a book of Bert Stern's last photographs of Monroe before her death. Jackie wrote a note to a colleague: 'Marilyn Monroe!!! Are you excited?' Kuhn writes that Jackie the editor probably saw the use of material about her one-time rival as 'a publishing opportunity rather than a moment to reflect on a personal injury. In any case, if injury there had been, she was able to rise above it.'"
In fact, Jackie may never have resented Marilyn as many have assumed. She probably understood Monroe's struggle with fame and love only too well, and was privately said to be upset by her death. Whatever the extent of Marilyn's relationship with John F. Kennedy, it appears that Jackie did not bear a grudge.