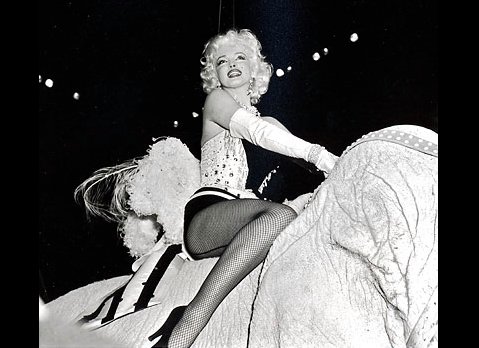 "She was radiant and she was gracious as she stopped repeatedly to the shouts of photographers calling out her name. At one point she turned from the rest of the pack and glanced directly at me. She threw back her head and asked in a faint but friendly voice, 'Is this all right?' I couldn't believe Marilyn Monroe was actually speaking to me. It was one of those 'pinch' moments in life."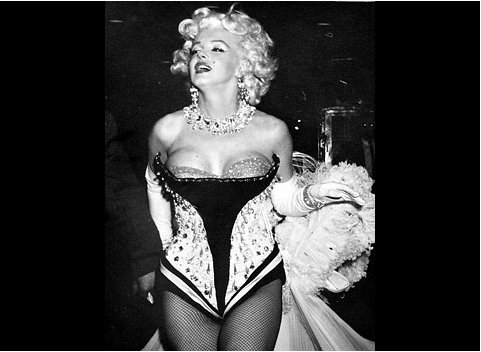 Photographer Marvin Scott remembers meeting Marilyn in March 1955, when she rode on a pink elephant at a charity circus in Madison Square Garden.

Scott was still a high school student at the time. Eight photographs from the event will be sold by Bonham's & Butterfield's in an entertainment-themed auction on Monday, along with other Monroe memorabilia.
"So many years later, I still think she was like a kitten playing with a spool of wool," Scott recalls in a short essay, which you can read in full on Scribd. "She was so magnetic. So electrifying."