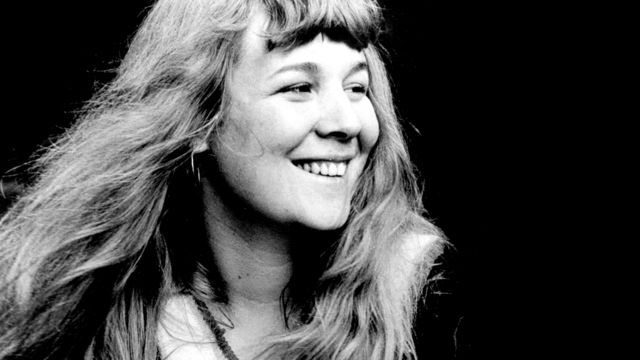 Sandy Denny was an English folk singer, and first found fame as a member of Fairport Convention. Her songs include 'Who Knows Where the Time Goes?' and 'The Battle of Evermore' (with Led Zeppelin.)
In 1977, Denny recorded a cover of Elton John's 'Candle in the Wind', a song about the tragic life of Marilyn Monroe, for her last solo album, Rendezvous. It was released as a single. Miss Denny died a year later, aged 31.
'Candle in the Wind' is ranked #347 in Rolling Stone's list of the 500 Greatest Songs of All Time. It has also been covered by Kate Bush, and Elton John recorded an altered version after the death of Princess Diana in 1997.
Nonetheless, I personally consider Sandy Denny's version of 'Candle in the Wind' to be the best by far. It was an unusual choice for her, given that she rarely ventured into pop. Perhaps Sandy was a fan (of either the song, or Marilyn), and certainly her brief and troubled, but brilliant career could be compared to Monroe's.