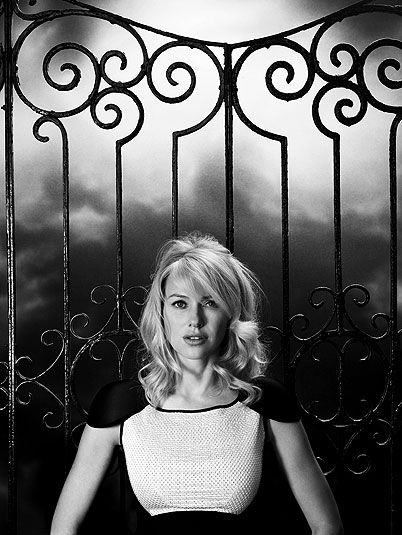 "I'm not especially comfortable playing damsels in distress," the Australian actress Naomi Watts tells Nancy Mills of The Scotsman. "I like to play women who appear to be that but, at the last minute, show they're anything but."
This could be a description of Marilyn Monroe, who Watts is set to play in Andrew Dominik's big-screen adaptation of Blonde (a novel by Joyce Carol Oates, based on Monroe's life.)
Blonde has not yet begun production, but is already causing quite a stir in Hollywood. It is due out in 2012, which also marks the 50th anniversary of Marilyn's death.
"Everyone thinks, 'Ooh, Marilyn Monroe,"' Watts says, "but it's not a glossy picture. It's quite dark, but a great story."
The two actresses would seem to have little in common, apart from their hair colour, but Watts sees more to it. "I get her fragility, definitely," she says.
"I feel like I'm a fairly fragile person," Watts admits. "It's pretty easy for me to get upset or emotional, but not tough or angry. Having said that, I think I've survived certain situations that have made me tougher and made me pull through. Even this whole thing about being an actor – that took a long time. I don't feel like I had thick skin, but the fact that I stayed there knocking away at it must make me resilient."
"I am interested in dark things," she adds. "I'm not afraid of them. We all have a dark side. It's a matter of whether you want to embrace it or not. I'm willing to explore it, but it's not going to eat me up."