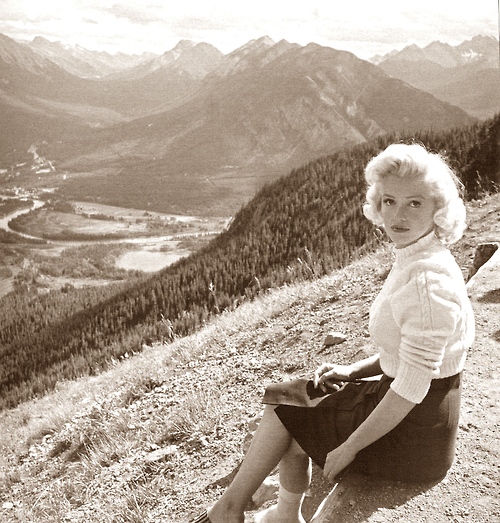 Marilyn visited Canada at least three times: as 18 year-old Norma Jeane Dougherty, in 1944; and while filming two of her movies, Niagara (1952) and River of No Return (made in 1953, released '54.)
In February 2011, the touring Marilyn Monroe: Life as a Legend exhibit arrives in Ontario. The McMichael Canadian Art Collection are also curating 'Marilyn in Canada', featuring photos by John Vachon and George S. Zimbel (taken in New York City during filming of The Seven Year Itch), as well as contemporary Canadian art inspired by Marilyn.
During the long 'Family Weekend' of February 19-21, the exhibition opens with guided tours, films and music along with special programming every day based on these shows.
I hope that photographer Jock Carroll, whose book, Falling for Marilyn, chronicled her time in Niagara, will also be featured.