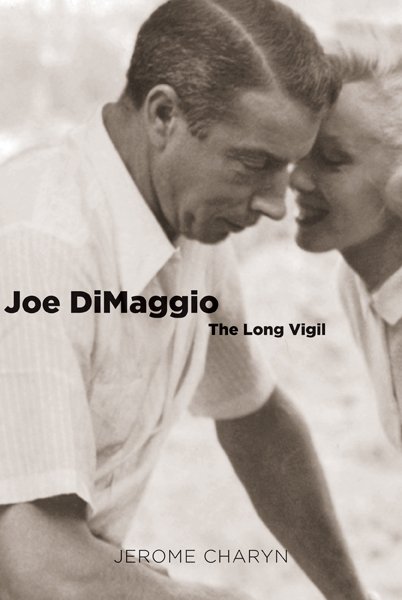 Morris Engelberg, former attorney to Joe DiMaggio and executor of his estate, has criticised Yale University Press for using a photo of DiMaggio with Marilyn Monroe on the cover of a forthcoming biography, Joe DiMaggio: The Long Vigil.
"It's in poor taste with anybody who knows anything about Joe DiMaggio," Engelberg said in a phone interview from his home in Florida last Monday. "It's a cheap shot to sell books. I have no objection to what they use inside the book, but a cover of Joe and Marilyn is a cheap shot," Engelberg said. "There's no class. It's a lack of respect and just shows that the author really has no knowledge of the real Joe DiMaggio."
The photograph was taken while Monroe was filming River of No Return in Canada, a few months before her wedding to DiMaggio. It is part of a series by photographer John Vachon, published in another new book, August 1953: The Lost 'Look' Photos.
Yale University Press Director John Donatich said in an e-mail to the Yale Daily News that the YUP "intend[s] to use the photograph as planned in accordance with our First Amendment rights."
Daniel J. Kevles, a history professor who teaches a course on intellectual property rights at the Law School and is a member of the content-focused YUP Publications Committee, which approves books for publication, said that the YUP's use of the photograph was "a matter of academic freedom."
However, Kevles said that he could see why Engelberg objects to the photo.
"I can understand [his] point because inside the book, the photo is simply Joe and Marilyn as just another feature or element in Joe's life," Kevles said. "One among many. To put it on the cover is to imply that Joe's life was defined by his marriage to Marilyn."
Engelberg, who met DiMaggio in 1983, became the baseball star's executor after he died in 1999. In 2003, he published a memoir of his friend, DiMaggio: Setting the Record Straight.
However, Engelberg is himself a contentious figure, particularly since he allowed DiMaggio's diaries to be auctioned in 2007, according to New York Daily News.
Jerome Charyn has published over fifty books, including a brief, but erudite life of Marilyn Monroe, The Last Goddess. Here is a synopsis of Joe DiMaggio: The Long Vigil, to be published in February 2011.
As the New York Yankees' star centerfielder from 1936 to 1951, Joe DiMaggio is enshrined in America's memory as the epitome in sports of grace, dignity, and that ineffable quality called "class." But his career after retirement, starting with his nine-month marriage to Marilyn Monroe, was far less auspicious. Writers like Gay Talese and Richard Ben Cramer have painted the private DiMaggio as cruel or self-centered. Now, Jerome Charyn restores the image of this American icon, looking at DiMaggio's life in a more sympathetic light.

DiMaggio was a man of extremes, superbly talented on the field but privately insecure, passive, and dysfunctional. He never understood that for Monroe, on her own complex and tragic journey, marriage was a career move; he remained passionately committed to her throughout his life. He allowed himself to be turned into a sports memorabilia money machine. In the end, unable to define any role for himself other than "Greatest Living Ballplayer," he became trapped in "a horrible kind of minutia." But where others have seen little that was human behind that minutia, Charyn in Joe DiMaggio presents the tragedy of one of American sports' greatest figures.