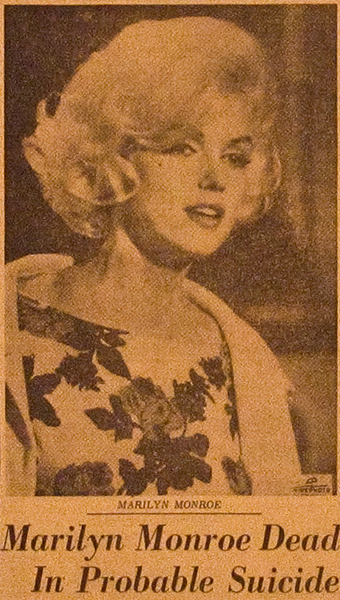 "6 August 1962, 21 York Road, Loughborough, Leics.

"[. . .] Isn't it a sad shock about Marilyn Monroe? 'The People' (a British tabloid newspaper) made her sound very dopey, but I was shocked all the same. 'The Mirror' said her fan mail had shrunk from 8,000 to 80 a week! I'm sure Hollywood is a ghastly place to work in for anyone like her, everyone wanting to screw you and get a cut for doing it, nobody really helping you."
Extract from Letters to Monica, a collection of correspondence between the English poet, Philip Larkin, and his longtime companion, the literary professor Monica Jones, which will be published later this month.