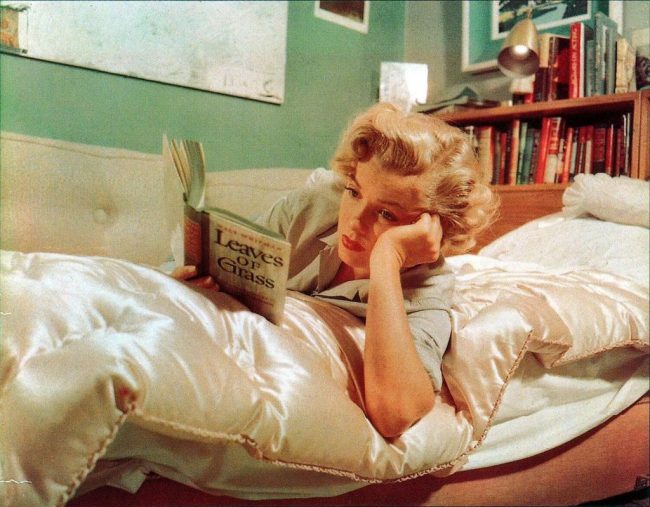 Fragments is reviewed in today's Independent. While critic Arifa Akbar finds the publication of Marilyn's private notes 'voyeuristic', she speaks admiringly of the Monroe poems:
"Her poems are, by far, the heart of the book. She describes the human spirit as a 'cobweb in the wind'; a sleeping lover's vulnerability is tenderly captured; a suicide fantasy turns on itself to celebrate the beauty of a world that Monroe is not ready to leave. Her depression, her romantic spirit, her impenetrable loneliness is all there, and these poems could have been published on their own, albeit, in a slimmer volume."
Writing on his blog today, pop star Moby raves about Marilyn's poetic gifts. 'Do 25 year old movie stars in 2010 read James Joyce or Leaves of Grass?' he ponders.
Perhaps Moby could set Marilyn's words to music. I loved his 1999 album Play, which combined electronica with vintage blues, gospel and folk.