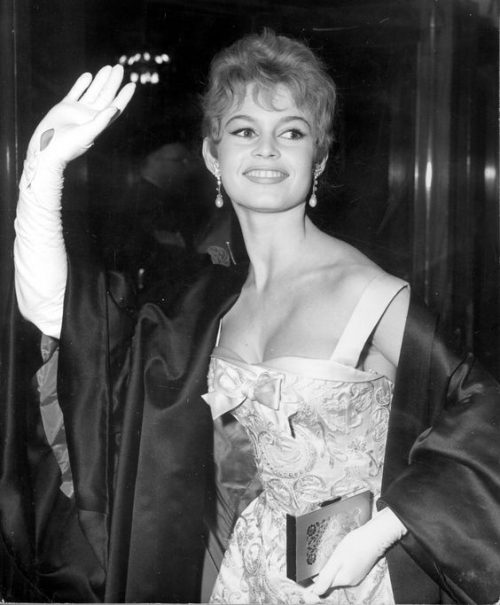 Brigitte Bardot, the iconic French 'sex kitten' of the 1950s and 60s, is one of the few actresses to come close to Marilyn Monroe's impact in beauty and charm.
The two women met just once, in the ladies' room of the Empire cinema, Leicester Square, London, at a Royal Command performance of The Battle of the River Plate on October 29, 1956, moments after Marilyn had been formally introduced to Queen Elizabeth II.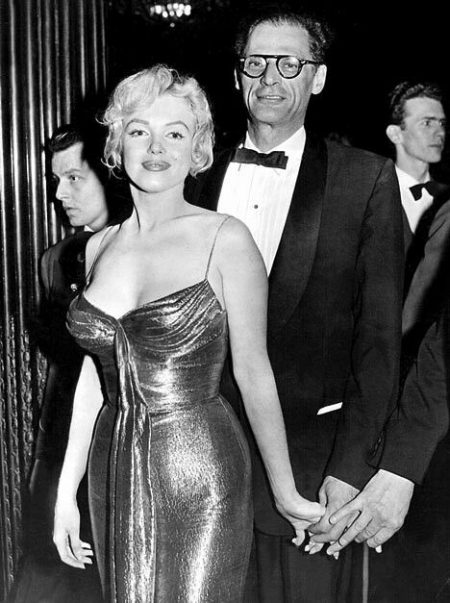 'I stared at (MM) hungrily,' Brigitte recalled in her 1995 autobiography, Initiales BB, admitting that she was too nervous to speak, and simply gazed at Marilyn's reflection in the mirror. 'I found her sublime. She was always for me what every woman, not only me, must dream to be. She was gorgeous, charming, fragile.'
Monroe, then 30, was filming The Prince and the Showgirl with Laurence Olivier. Bardot, at 22, was still on the cusp of fame, having appeared in seventeen films. Her big break came almost a year later, with the release of And God Created Woman.
Bardot retired from films in 1973, aged 39. Since then she has largely abandoned her glamorous image, devoting herself to campaigning for animal welfare. (Marilyn also loved animals and nature, and once told a reporter that she wanted 'to grow old without facelifts'.)
Brigitte turns 76 later this month, and in recent years has come under fire for her uncompromising views on everything from immigration to homosexuality.
'People reproach (Bardot) for still being alive, for putting out an image that they don't want to see,' Dominique Choulant, author of Brigitte Bardot: The Eternal Myth (2009) and CineMarilyn (2006), tells the Los Angeles Times today.
'People abandon their icons as they get older,' Choulant adds. 'Every 10 years, there is an extraordinary actress who has a sexual impact on a new generation, someone who represents a new type of woman sexually.' (Often, Choulant notes, they are iconic enough to become known by a single name: Marilyn. Bardot. Madonna. Angelina.)
'I have a lot of things in common with Marilyn,' Bardot wrote, 'and she is very dear to my heart. Both of us had childish souls despite our starlet bodies, an intense sensitivity that can't be hidden, a great need to be protected, a naivete! We stopped our careers at the same age, but, unfortunately, not in the same way.'