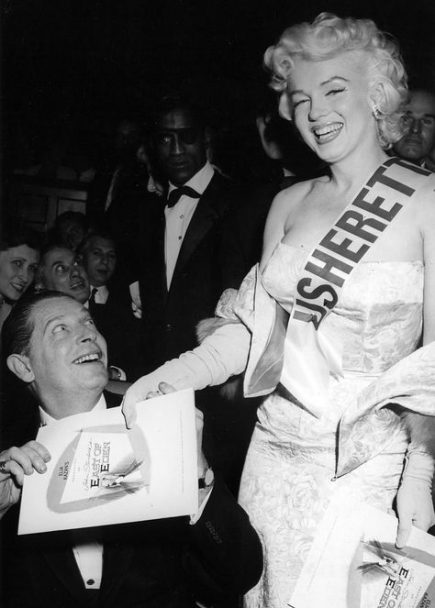 Marilyn with friends, comedian Milton Berle and singer Sammy Davis Jr, at the New York premiere of East of Eden (1955), a benefit for the Actor's Studio.
Featured in Up From the Vault, an exhibition from the Warner Bros Photo Lab archives, running September 16 – December 30 at the Academy of Motion Picture Arts & Sciences, Los Angeles.
East of Eden, based on John Steinbeck's novel and starring James Dean, was a Warners production, directed by another of Marilyn's circle, Elia Kazan.
Marilyn herself appeared in just one Warners film, when the studio co-produced The Prince and the Showgirl (1957.)