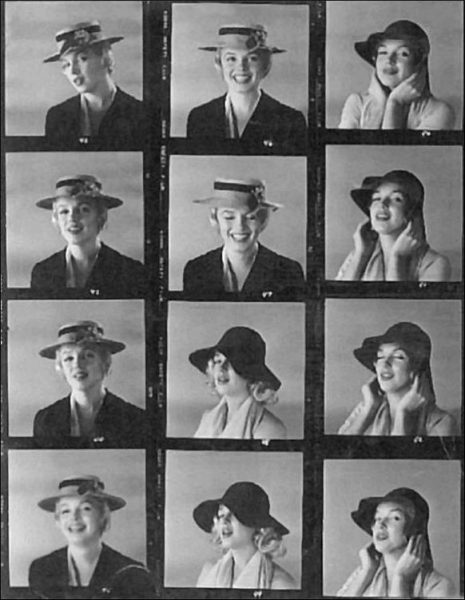 Bill Cunningham, best known as the 'on-the-street' photojournalist at the New York Times, has lived at Carnegie Hall for sixty years. This week, Cunningham and Carnegie's four other remaining tenants are moving out as the legendary concert venue is set to become a music school.
In his latest slideshow, Cunningham talks about his bohemian home and the many famous names who have visited him there. During the 1950s, when Cunningham designed hats, Marilyn Monroe would pass through on her way home from the Actor's Studio.
The image of Marilyn trying on hats in Cunningham's studio apartment reminded me of some beautiful photographs of her taken by Carl Perutz, used by illustrator Jon Whitcomb for artwork in American Weekly. (Whitcomb's painting was kept by her ex-husband, Joe DiMaggio, until his death.)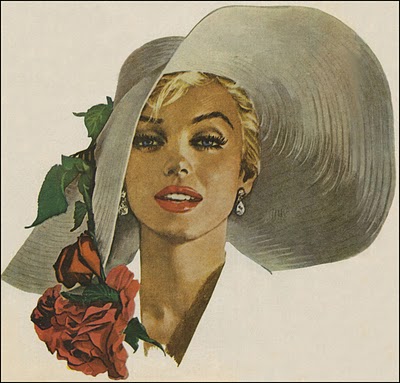 Although Cunningham was then a hatmaker – and not yet a photographer – at this time, I wonder if he might know the story behind these pictures?