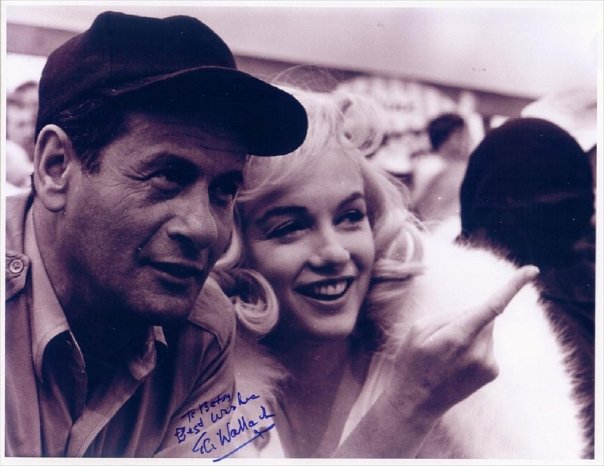 Actor Eli Wallach, who played Guido in The Misfits (1961) will be honoured by the Academy of Motion Picture Arts and Sciences on November 13 during the Governors' Award dinner at the Grand Ballroom, Hollywood and Highland Center.
Over a career spanning half a century, Wallach has appeared in Baby Doll (1956), The Magnificent Seven (1960), How the West was Won (1962), and The Good, the Bad and the Ugly (1966). Now approaching his 95th birthday, Wallach featured in two recent releases, Roman Polanski's The Ghost Writer (2009) and Wall Street: Money Never Sleeps (2010).
Marilyn Monroe befriended Eli in the mid-1950s, when they both attended the Actor's Studio in New York. While filming The Misfits, Marilyn wisely predicted that Wallach would continue working to a very old age. (Ironically, The Misfits would be the last film either Monroe or her co-star, Clark Gable, would ever make, and Montgomery Clift and Thelma Ritter both passed away within a few years.)
'She saw herself drowning in Hollywood in 1955 and told her studio, "I'm not just wiggling my behind,"' Wallach said of Monroe at the time. 'Marilyn is not any one thing; she's multi-dimensional. As an actress, she has lots of imitators- but only Marilyn survives.'
Eli Wallach's autobiography, The Good, the Bad and Me, was published in 2006 and includes some of his personal memories of Marilyn and The Misfits.