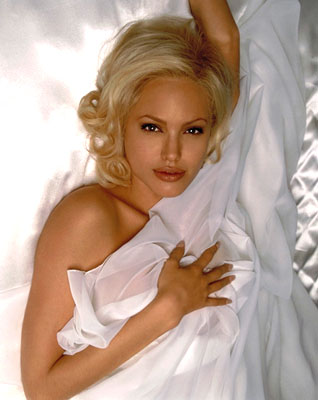 Andrew O'Hagan's comic novel, The Life and Opinions of Maf the Dog and of His Friend Marilyn Monroe, is set for Hollywood, according to today's Guardian.
A few years ago, Douglas Kirkland recreated his 1961 Monroe photo shoot with Angelina Jolie, to stunning effect. While I do wonder if Jolie can recapture Marilyn's fragile charm, she is a gifted actress and Hollywood's biggest star right now. (Her performance in Life Or Something Like It, back in 2002, drew comparisons to Monroe in some quarters.)
Screen adaptations of two other Marilyn-related books, My Week With Marilyn and Blonde, are also rumoured to be in the pipeline.