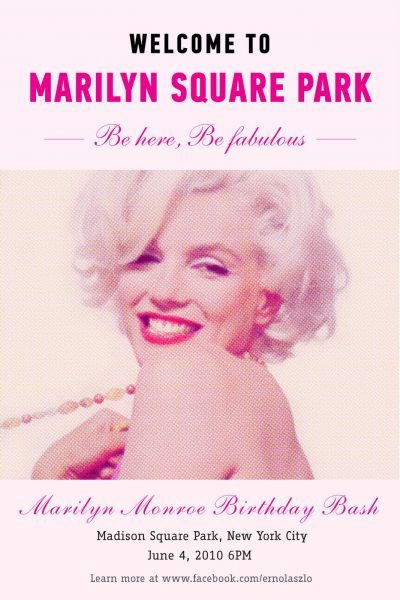 On June 1st, a celebration for Marilyn Monroe's 84th birthday was held at Madison Square Park, New York, hosted by the Erno Laszlo skincare company. In her lifetime Marilyn favoured Laszlo's skincare products, and according to the Angel of Beauty blog, was acquainted with him personally:
"Erno Laszlo was a great part of Marilyn Monroe's life. When newspapers around the world carried the pictures of her death bed, Laszlo's Active pHelityl Cream were to be seen on the nightstand. Apparently Marilyn Monroe treasured the quiet, intimate conversations with Dr. Laszlo, and scheduled them often."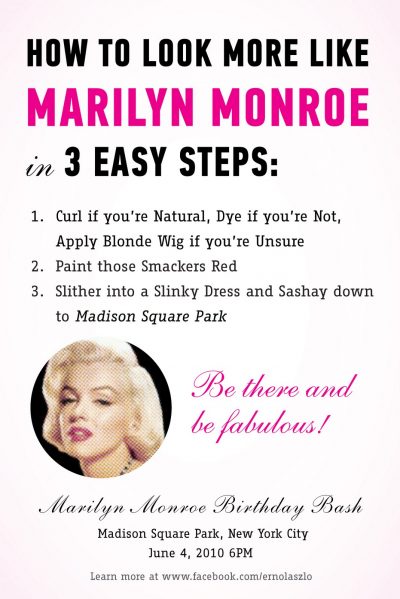 Among the guests were no less than thirty blonde lookalikes, handing out red lipstick and T-shirts while a brass band played music from Marilyn's era. (Source: DNAInfo)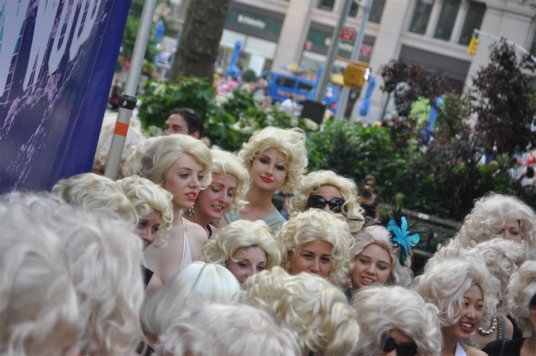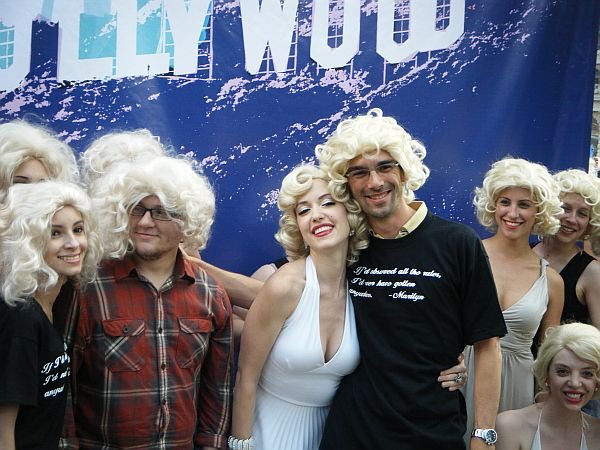 Marilyn's presence also graced the opening of a new Erno Laszlo store in London's Covent Garden at the weekend.