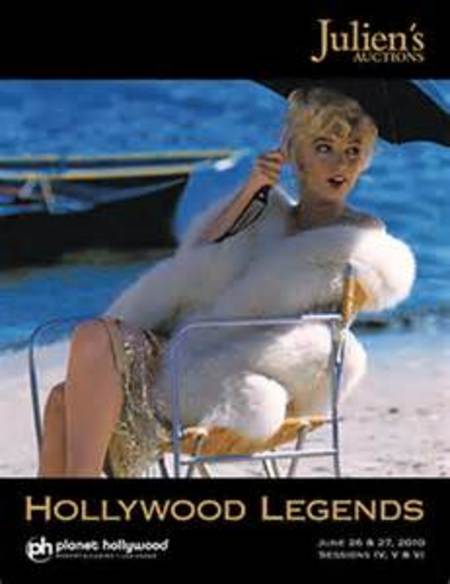 Julien's Auctions are offering property from the personal and professional life of Marilyn Monroe to be auctioned on June 26th and 27th at the Planet Hollywood Resort and Casino, Las Vegas.
A collection of items from the estate of Dr Ralph Greenson, Monroe's psychiatrist in the last two years of her life, are featured, including a therapy couch from Greenson's Beverly Hills office, and a chest X-Ray of his famous patient from the early 1950s.
(Some Monroe fans, myself included, may find this more than a little morbid…)
Also on offer are handwritten correspondence between Marilyn and Dr Greenson's daughter, Joan, then a teenager; and a pink Pucci blouse given by Marilyn to Joan: additionally, there is a chair from Marilyn's home, a Chanel No. 5 bottle owned by the star, an early portrait by David Conover, and snaps taken by servicemen during Monroe's 1954 trip to Korea.
An interesting sidenote: items from the personal estate of Anna Nicole Smith are also up for auction. Smith, a glamour model and tabloid favourite until her tragic death in 2007, was an ardent Monroe fan and even lived in the star's last home for a while.
For those unable to attend the auction in person, bids will also be taken online (in real time) and by telephone. Alternatively, interested parties can order a full 'Hollywood Legends' catalogue for the rather grand price of $100.